Supporting Our Earth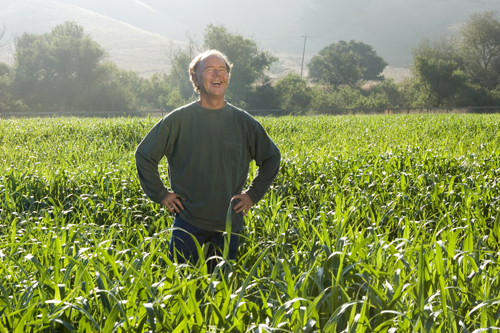 We believe that striving to live our ideals every day is the best way to transform our world.
In 1991 New Frontiers purchased an old horse ranch, with plans to grow our own certified organic produce. Located on the gorgeous central coast of California, the New Frontiers Farm , also called Nojoqui (NAH-hoe-wee) Farm, is a physical manifestation of our deep commitment to organics.   "Nojoqui" is the local Native American word for "peaceful valley," and it aptly reflects our intention to live in harmony with nature and all its myriad life forms. Rather than spraying with pesticides to protect our crops, we rely instead on the balance of nature. We have learned that if we feed our soil with plant residues and quality compost, it will feed our plants with a balanced diet of time-released nutrients. In essence, we grow the soil and the soil grows the plants. We might have a few small holes and a few bugs on our leaves, but we think that's a heck of a lot better than releasing disease-causing chemicals into the ground, the water and the air.