The New Frontiers Story
The seed of New Frontiers began in the common enthusiasm of its founders (including Jonathan & Valerie King, Jake & Missy Collier, and David Adolphsen) to create an environment in which everyone involved—customers, Team Members, and suppliers—could make positive, healthy changes in their lives.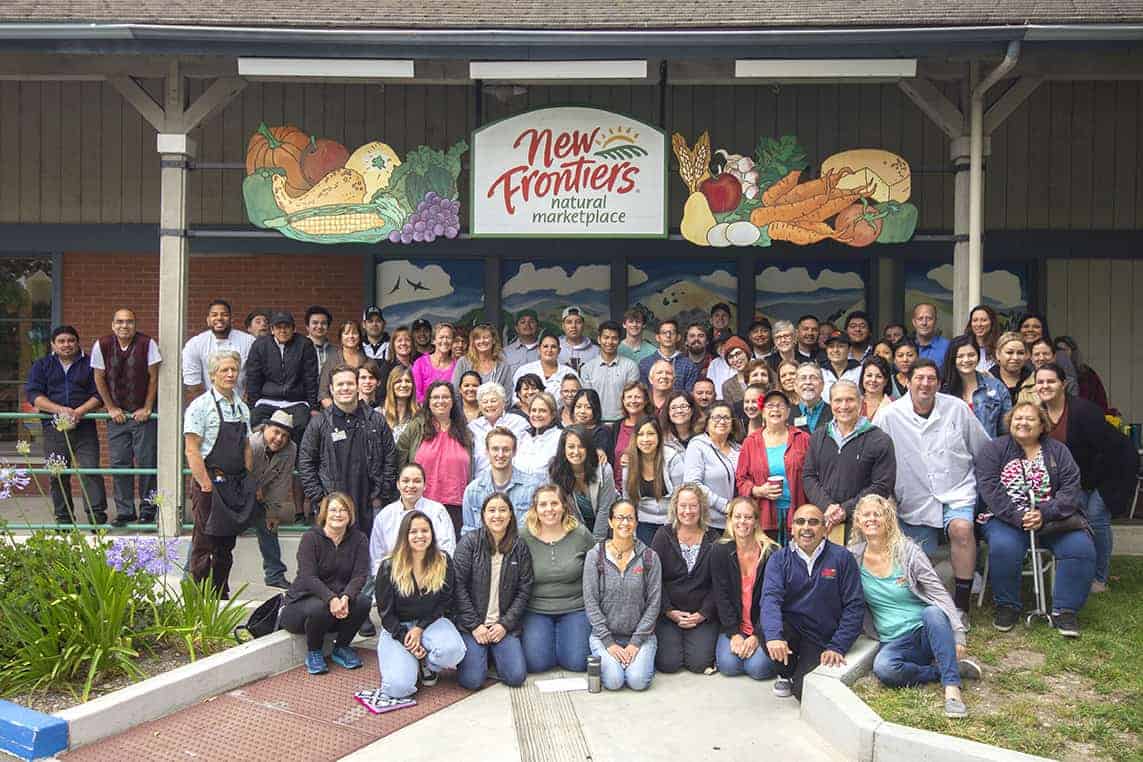 Founded in 1987 in Salt Lake City, Utah, the early years were spent formulating a company culture, which could best be characterized by the phrase, "New Frontiers, a place where people grow!" We empowered the store managers and department managers with the information they needed to run their area of responsibility as if it was their own little business. By allowing people to earn a share of the dollars they were creating for the company, an energy of focused stewardship took root. New Frontiers Team Members began to feel entrusted and capable of growing the departments and stores they managed with the strong sense that they were responsible for the results they were asked to achieve. This, in turn, created a feeling of "caring," not only for our business and Team Members, but especially for our customers. We began to exemplify the idea that to succeed in business, we must treat each of our Team Members with the same excellent care that we would want them to give to each of our valuable customers.
Stores were added in Arizona and California, and after the Utah stores were sold, the company's Home Office was moved to Solvang, Calif.
In 2014, after many years of successfully building eight stores, New Frontiers decided to sell all the stores, except the one in Solvang, and partner with our landlord to create a large marketplace, which is the site of our beautiful new store.
While much has changed since our beginnings, one thing that hasn't changed is that we continue to strive to create an environment where all the people we associate with can grow in ways which will bring them a greater sense of well-being.