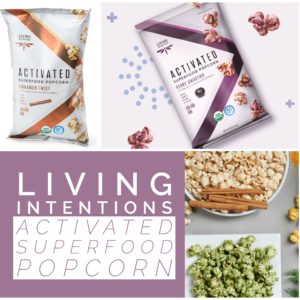 Living Intentions was founded by Joshua McHugh in San Francisco, with the intention of creating healthful foods that would make a positive difference in his life, and the lives of his family and friends. 
After years of experimenting, formulating and developing recipes and techniques to turn standard comfort foods into nutritional powerhouses, he set about to produce a line of "activated food" products, meaning either foods sprouted with active enzymes, loaded with superfoods, or enhanced with prebiotics. The goal was to share with people a better and tastier way to eat, without high-heat processing consuming fillers or unpronounceable ingredients.
Today, Living Intentions moves from the same foundation from which it was built over a decade ago, which rests on the belief that clean, vibrant foods promote vibrant and healthy living. Their new Activated brand is a culmination of that intention. It's "Food at its highest potential!"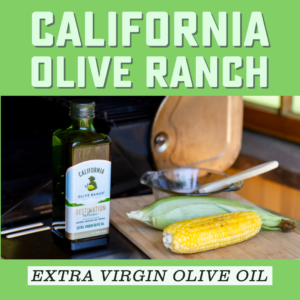 California Olive Ranch is setting out to transform the olive oil landscape by growing on California ranches, carefully selecting like-minded partners, and finding new, innovative ways to plant and harvest olives, all while maintaining sustainable practices. 
They believe that taking care of the Earth's resources is not only the right thing to do, but it leads to better olive oil. They mulch their fields with tree trimmings, compost harvest bi-products and use recyclable packaging  – all with the goal of creating high quality, affordable extra virgin olive oil.
All the oils at California Olive Ranch are certified extra virgin, verified non-GMO and certified kosher.
They offer a variety of great tasting extra virgin olive oils to complement any dish, ranging from mild to peppery.
New Frontiers is delighted to offer California Olive Ranch extra virgin olive oils – on sale throughout the month.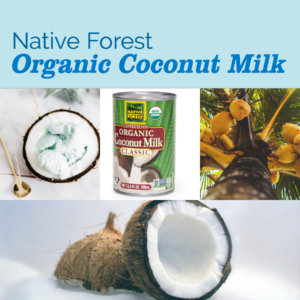 Edward & Sons was born out of a commitment to create delicious vegetarian foods with convenient preparation for those with busy, health-aware lifestyles.  Based in Carpinteria, Calif., they are a family-owned and operated business, driven by a vision to nourish people and the planet in a conscious, sustainable manner
The team at Edward & Sons travels the world tasting regional foods, sourcing the finest ingredients and partnering with reliable, ethical farmers, packers and food artisans to create a unique range of organic vegetarian specialties.
The more than 90 products in the Edward & Sons family of brands, which include Native Forest, Let's Do Organic, Nature Factor and more, are all vegetarian, and most are suitable for vegans. They offer a large selection of gluten-free foods and products for various dietary sensitivities. In addition, all Edwards& Sons products are certified Non-GMO.
Try their coconut milks, creams and powders – on sale here throughout September.