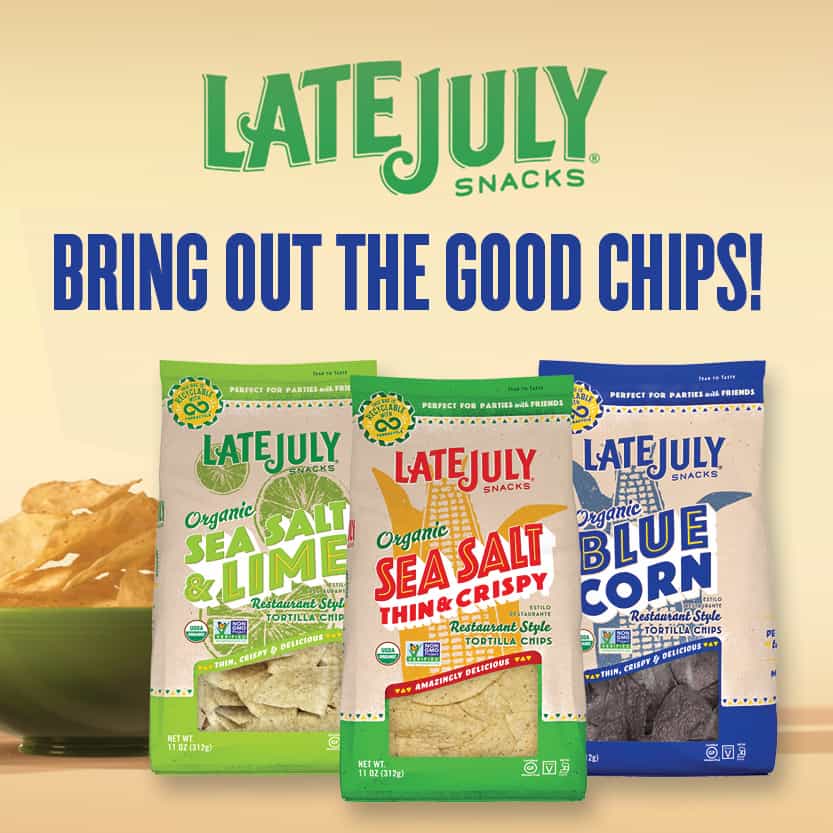 The folks at Late July snacks know that the best parties require three things – great friends, good stories and delicious snacks. They've got you covered on the third one with a full line of snacks perfect for any occasion and for everyone at the party.
Their Restaurant Style Tortilla Chips are thin, crispy, delicious and cut extra big. The Dippers are the best shape for the perfect chip-to-dip ratio. For their boldest flavors, try the Clásico Tortilla Chips, modeled after ones served from their favorite taco trucks. The delicious Multigrain Chips are made from grains and seeds, and they also offer a tasty No-Grain Tortilla Chip.
They have potato chips, popcorn, crackers in five different flavors, and a tangy salsa, which is the perfect complement for their many varieties of chips.
All Late July snacks are non-GMO and certified organic.
So for simple, pure, goodness bring home Late July – all year 'round!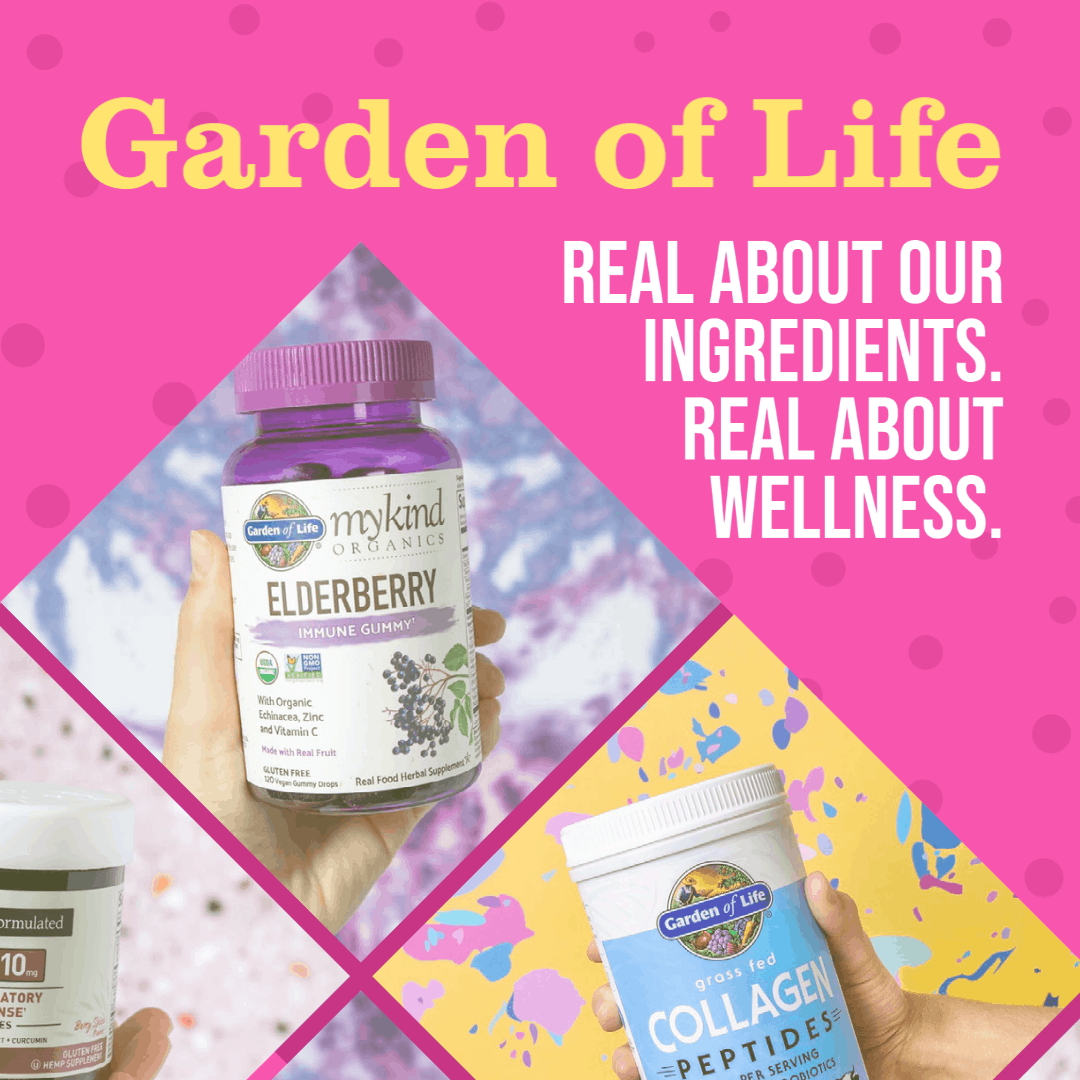 Garden of Life is fanatical about food.  They're different that way. Whether they're making a vitamin, or a probiotic, or a protein powder, they always start with real foodsand these (foods) provide their formulas the power to be their best. They're different that way, too. The synthetically created, chemical "breakthroughs" from huge commercial laboratories around the world are not for them. Let the other guys sell those "supplements." No thanks.
As fanatical as they are over what goes into their products, they are even more obsessed about the things they keep out of them. They hate those synthetic chemicals that most companies use to make their products. This stuff makes machines work faster, and helps factories churn out super-sized containers at higher "efficiency." Well, while the other guys spend their time preoccupied with their efficiency, they're uncompromising about your health. Slow it down, make it by hand, grow it in rich organic non-GMO soil with enough sun, air, water and time for it to be its best. Harvest it when ready. Treat it with care. Turn it into a power-packed nutritious food supplement. That's what they are about.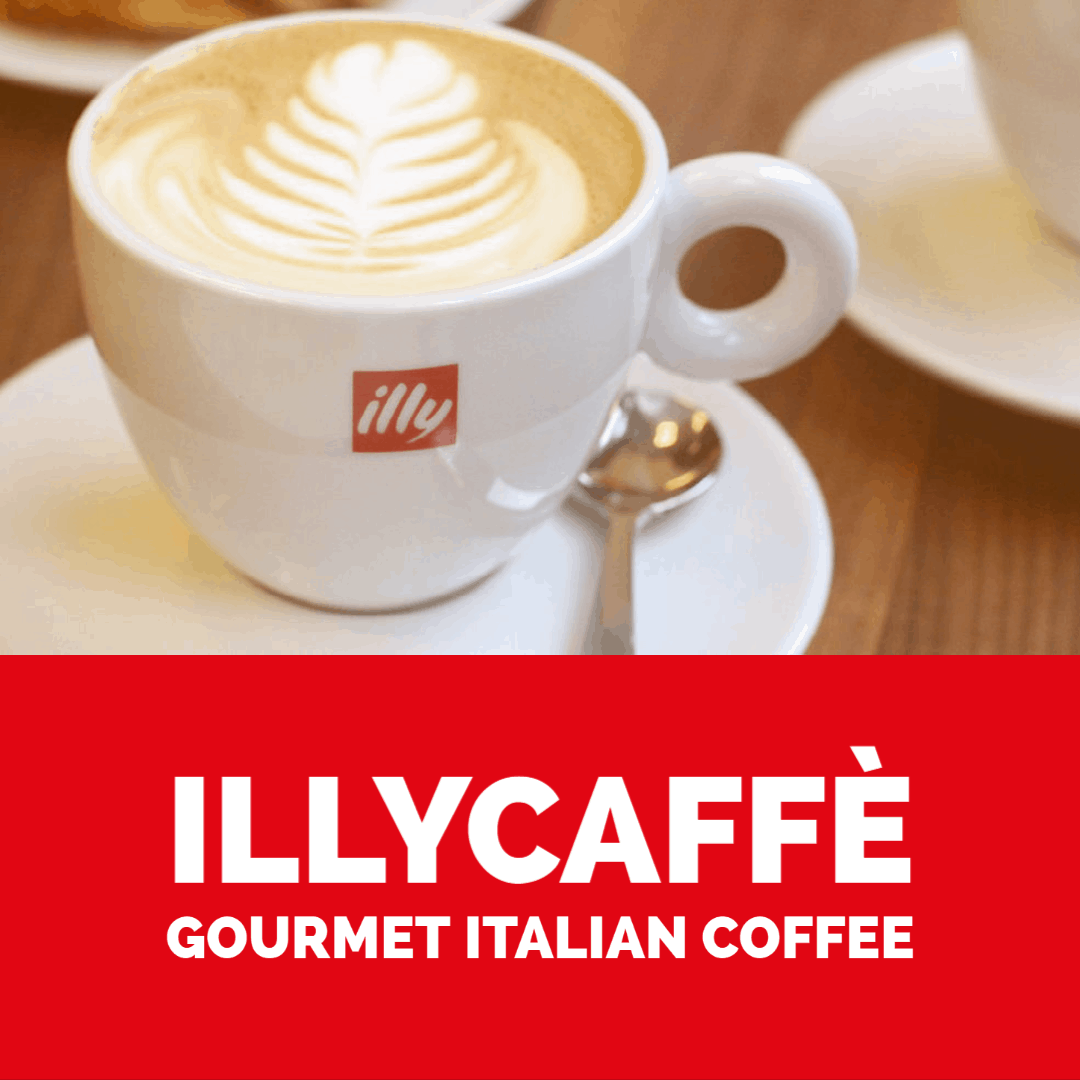 illycaffè was founded in 1933 in Trieste by Francesco Illy. Today it is led by the third generation of the family, Andrea Illy is the Chairman and Massimiliano Poglianithe CEO. Anna Illy jr continues her father's work and handles relations with coffee growers.
The company is known and admired on five continents for the high quality and unmistakable velvety taste of its coffee, an outstanding blend made up of nine types of pure Arabica that everyday delights millions of people at home, offices, hotels, restaurants and cafés.
In order to create a high-quality coffee, illy looks for the finest Arabica, creating a lasting relationship with producers and nurturing a virtuous circle which generates well-being for those who consume coffee and socio-economic development for those who produce it.
The company's business model is based on four pillars: selecting the best growers, sharing knowledge, rewarding the best quality, and creating a community built on passion.