Ingredients: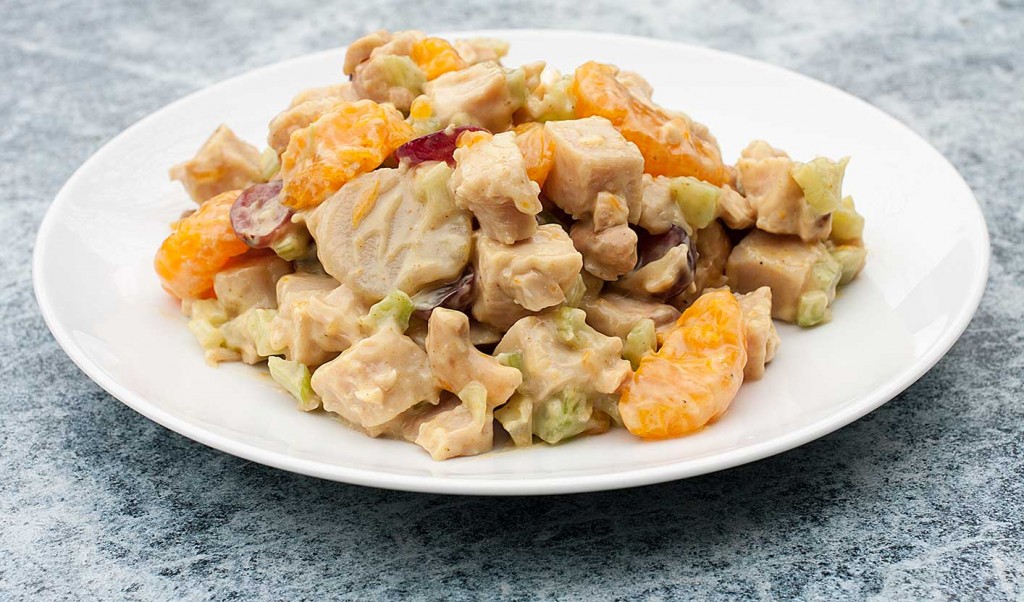 3 cups Diestel Turkey roast, cooked and then cubed

2 cups seedless grapes, red or green halved
1-8 oz. can of water chestnuts, drained, sliced
1 cup celery, finely chopped
1/2 cup mayonnaise
1/4 cup plain yogurt
2 tsp. soy sauce
2 tsp. lemon juice
1 tsp. curry powder (or to taste)
1-11 oz. can mandarin orange sections, drained
1/2 cup pecan or cashew pieces (optional)
In a large bowl, mix together turkey, grapes, water chestnuts, and celery. Set aside.
In small bowl, whisk together mayonnaise, yogurt, soy sauce, lemon juice, and curry powder. Add to turkey mixture, gently tossing to thoroughly mix. Add orange sections. 
Cover and chill for up to 8 hours. Add nuts just before serving.
Serves 6 to 8.