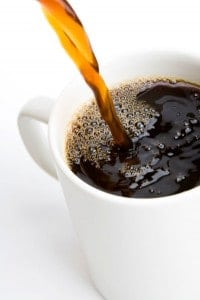 Whether it's starting out the day or wanting a little extra boost in the afternoon, or as the perfect finishing touch to a meal, if you're a coffee drinker then you want the flavor and aroma of a great cup of coffee. A great cup of coffee always starts with great coffee beans.
At New Frontiers, we bring you mountain-grown Arabica beans of unbeatable quality and freshness. Our partners at Caffe Ibis travel to the great coffee growing regions of the world, where they have developed longstanding relationships with
small family farmers who cultivate the beans in the traditional shade-grown style that protects the trees and the birds and ensures the highest quality coffee. The farmers are paid a fair price so their families can go to school, get medical care, and continue to operate their businesses in a sustainable manner that promotes health and quality of life within their communities.  Caffe Ibis® has been a pioneer in the organic coffee market in the United States by demanding coffee that is processed and harvested with human health, human dignity, and environmental benefits in mind.
Many of our coffees are 'triple certified' as organic, fair trade, and shade grown.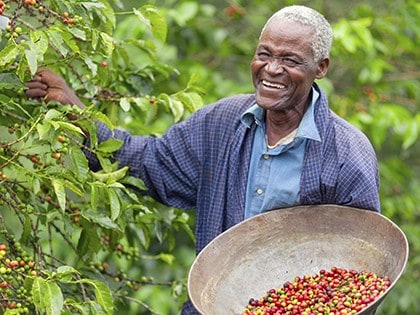 The beans are then sent to the custom roasting facility in the mountains of northern Utah, where they are slow-roasted for full flavor development, and then air-cooled for maximum flavor, aroma and shelf life. The decaf varieties use the Swiss water process method to remove the caffeine without the use of chemicals.
The care and passion and detail that goes into the relationships with the farmers, and the selection and roasting of the beans, results in a great cup of coffee for you and your family and friends. We are proud and honored to have partnered with Caffe Ibis to bring you the highest quality organic coffee for more than 25 years.
This month's feature coffee selections are Mayan Trail (from the mystical lands of the Mayans in Mexico and Guatemala) and Moonshot Espresso (a classic West Coast Style dark roast espresso featuring coffee origins from Africa, Indonesia and the Americas.)