Watermelon is fat free and low in calories. Two cups of diced watermelon chunks is only 80 calories.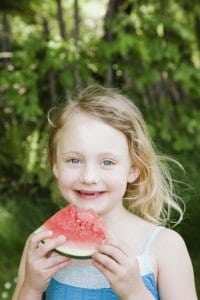 The National Watermelon Promotion Board Web site at www.watermelon.org has recipes using watermelon and tips on choosing and storing watermelons.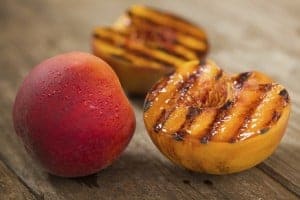 Peaches are the ultimate summer fruit. Not much can top the delight of biting into a ripe, juicy peach. They also pack a lot of nutrition – one medium peach contains 2 grams fiber and is a good source of vitamins A and C.
Try stepping outside the box with these sweet peach ideas:
• Finely dice peaches and add to salsa.
• Sprinkle peach halves with a little brown sugar, grill them, and top with vanilla ice cream.
• Puree peaches with a little lemon or lime juice. Pour puree into a glass and add sparkling water or lemonade.
• Add sliced peaches to salad, add some chopped toasted walnuts or pecans, and crumbled blue cheese.