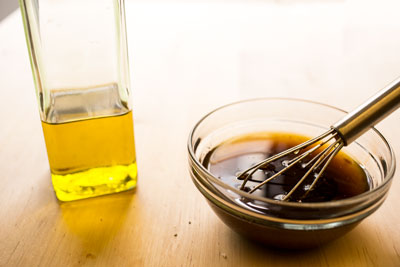 This balsamic dressing is incredibly easy to make with ingredients you likely already have in your home. Due to the simplicity of the recipe it's important to use high quality olive oil and balsamic vinegar for the best results.
Ingredients:
3/4 cup olive oil
1/4 cup balsamic vinegar
1.5 Tbl. minced garlic
1/2 tsp. each of salt and pepper, or to taste
Add all ingredients to a small bowl and whisk to preferred consistency, or add to mason jar and shake until mixed.
Serve over any salad with crisp, fresh greens. Pairs very well with feta cheese.