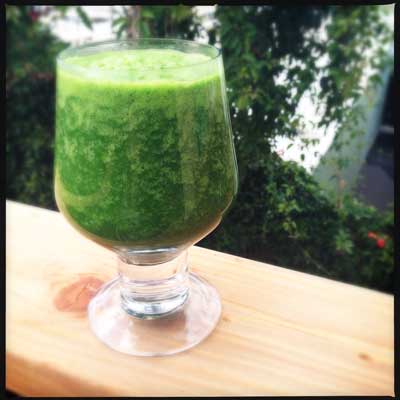 Ingredients:
1 1/2-2 apples, cored and diced
3-4 leaves of kale, chopped
1/2 lemon, rind removed
1/2 lime, rind removed
1/2 inch piece of ginger, peeled and chopped
1 1/2 cups water
Add all of the ingredients to your blender and blend for at least 1 minute, making sure the kale is thoroughly blended. More water may be needed depending on the size of your apples. 
For an added benefit substitute coconut water for the water. 
Serves 1.