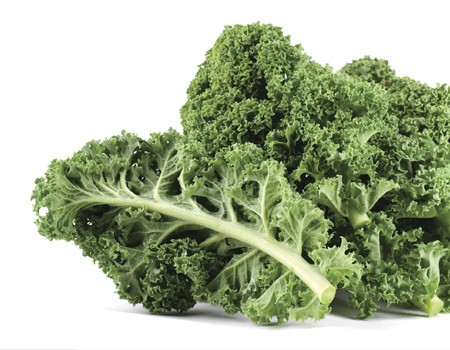 Ingredients:
1 bunch curly-leaf kale, washed and dried
Juice of half a fresh lime (about 1 tablespoon)
1 teaspoon garlic salt
½ teaspoon dried oregano
1 green onion, sliced
1 avocado, pitted and diced
1 large ripe heirloom tomato, diced or 1 cup cherry tomatoes, quartered
2 tablespoons tamari roasted pumpkin seeds or sunflower seeds
Strip the kale leaves off the stems, and tear the leaves into small pieces. Place kale, lime juice, garlic, salt and oregano in a bowl. Mix using your hands to work the juice and seasonings into the kale to soften it. Add green onion, avocado and tomato to kale. 
Continue massaging the salad until some of the avocado is creamy but chunks of avo and tomato remain. Place salad into two serving bowls and top with seeds. Serves 2.