This festive salad is so easy to prepare and is perfect for holidays, pot lucks, or casual dinners and lunches.
4 large Fuji apples
3 tablespoons lemon juice, divided
4 stalks celery, diced
2/3 cup walnuts, lightly toasted and chopped
seeds from 1 pomegranate
2/3 cup Vegenaise or mayonnaise
1/2 tsp salt
1/4 tsp ground black pepper
Quarter and core apples, cut in ½-inch chunks, and place them in a large mixing bowl. Pour 1 tablespoon lemon juice over and stir to evenly coat the apples with juice. Add the celery, walnuts, and pomegranate seeds. Stir in Vegenaise, remaining 2 tablespoons lemon juice, salt, and pepper; mix well. Taste and adjust seasonings if needed.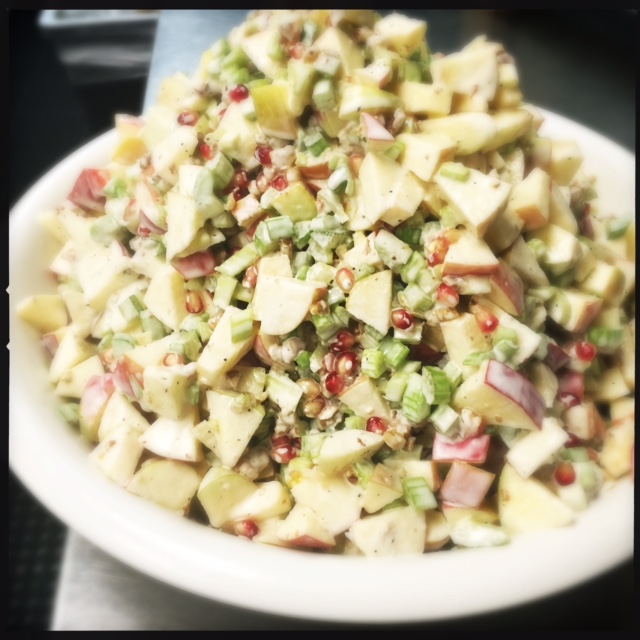 Copyright ©2016 New Frontiers Natural Marketplace