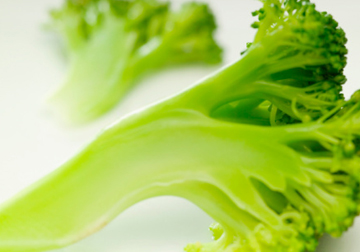 Ingredients:
1 bunch fresh broccoli, chopped and steamed
2 tablespoons olive oil
2 tablespoons finely chopped onion
2 tablespoons all-purpose flour
1/2 teaspoon salt
1/8 teaspoon ground black pepper
1 1/2 cups half-and-half
1 1/2 cups shredded sharp Cheddar (6 ounces)
3 large eggs, beaten
Heat oven to 350°. Grease a 2 1/2-quart casserole. Arrange the cooked and drained broccoli in the casserole. Saute onion in oil in large skillet for about 2 to 3 minutes. Stir in flour until well blended and cook, stirring, for 1 minute. Add the salt, pepper, and half-and-half and cook over low heat until thickened. Stir in cheese and cook just until cheese is melted. Add about 1/3 of the hot mixture to the beaten eggs; add back to the hot mixture, blending well. Pour over the broccoli. Bake for 35 to 45 minutes, until a knife inserted in the center of custard comes out clean. Serves 6.